MER and its Subsidiary Drummac, Inc Recognizes Rail Safety Week
9.24.2020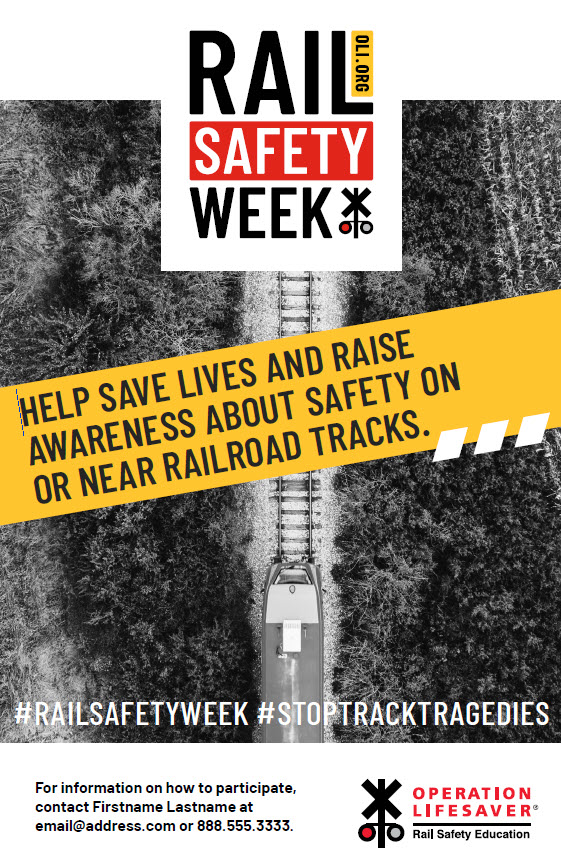 MER's subsidiary, Drummac, Inc. has been providing mechanical maintenance and cleaning services for the passenger train industry for 45 years. Drummac joins Operation Lifesaver and all of our passengerrail clients and partners in observing Rail Safety Week (RSW) September 21-27. THe goal is to raise awareness of the need for rail safety educat
ion and empower the general public to keep themselves safe near highway-rail grade crossing and railroad right-of-ways.
Every year more than 2,100 North Americans are killed or seriously injured because of unsafe behavior around tracks and trains. Operation Lifesaver, with programs throughout the U.S. and Canada, work to prevent these incidents.
Operation Lifesaver, Inc. is a nonprofit public safety education and awareness organization dedicated to reducing collisions, fatalities, and injuries at highway-rail crossings and preventing trespassing on or near railroad tracks. Drummac team members participate in Operation Lifesaver and is currently working to train additional team members to help spread the important message of Operation Lifesaver.
---
6/6/2020
A message from Brian House, President and CEO on Racism and Inequality
«
previous
1/5/2021
Drummac Supervisor Receives Chris McLarney Award
next
»