MER's Key to Success: Our Employees
At Moran Environmental Recovery, LLC, we value the expertise and enthusiasm that every member of our staff brings to our organization. If you seek a career with a team-oriented firm that is committed to challenging projects, customer centered support services and personal growth, we encourage you to browse our current opportunities and submit a resume today. Moran Environmental Recovery, LLC is an equal opportunity employer.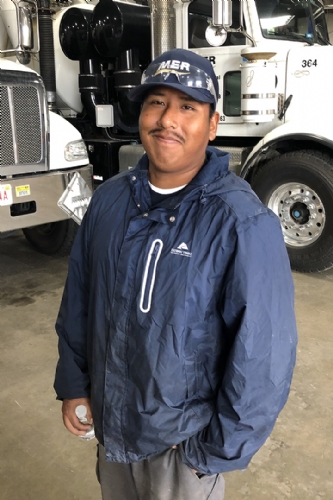 "I like that every day at MER is different, in the past few months I've worked out three different states. Working for MER is a very rewarding job; I feel good at the end of the day, knowing that I helped the client. It feels good getting in a good day of labor, whether it be inside or outside and knowing that we helped, whether it be an emergency response or a planned job.

I've only been with MER for a little over six months. Being a newer guy, I have appreciated that some people on the team really took me under their wing to teach me a lot. I love that the culture here is made up of really committed people."
- Justin Mascia, Field Technician
Values:
Integrity
Mutual Respect
Professionalism
Discipline
Goals:
Safety
Client Satisfaction
Profitability
Growth
Comprehensive Employee Benefits, including:
Competitive Compensation
Medical, Vision and Dental Insurance
Life Insurance
Short/Long Term Disability
401 (k) Retirement Savings Plan
Flexible Spending Accounts
Worker's Compensation Benefits
Employee Assistance Program
Paid Time-Off
Employee Referral Program
For more information on employee benefits, or to learn about employment opportunities, please visit our Employment Opportunities page, or contact MER's Human Resources Department at 888-233-5338.