Employee Emergency Link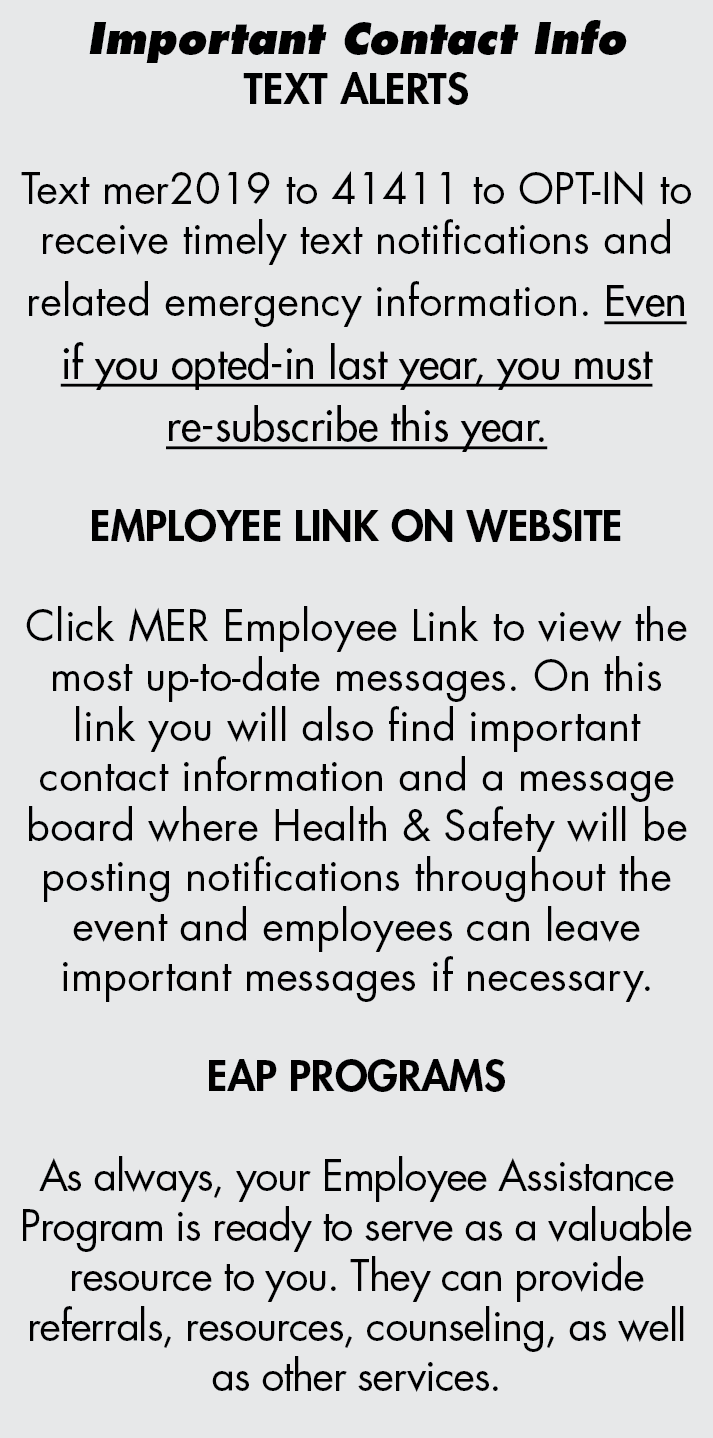 In the event of a crisis that might occur at or affect MER locations or employees, MER has established the following objectives for incident response:
Ensure the safety and well-being of our employees and their families
Protect MER facilities, assets and infrastructure
Provide emergency response aid and services to our clients and employees in need
As part of our efforts, MER has established this Employee Emergency Link.
During an event, it is here that we will post:
Relevant information as it relates to the crisis event, with periodic updates
Emergency contact information (phone numbers, email addresses etc.)
Moran Emergency Management Team (MEMT) procedures for preparation, response, and recovery.
Additionally, this page will provide our employees with a message board, which can be another means of communicating their safety status should other means not be available.
The safety of our employees and their families is MER's primary concern; this website is intended to be one means of supporting that objective. MER has also established a 24-hr Employee Support Hotline at (781) 815-1160 which is manned during an emergency event.
To view our Employee Assistance Programs (EAP) for MER and the subsidiaries, please visit the Employment page of our website.
To have up-to-date information sent directly to your mobile phone, please text mer2019 to 41411.
Other Resources:
RSS Feed