Corporate Stewardship
MER is committed to creating meaningful change in the communities and industries we serve through its philanthropic efforts, volunteerism, and community development activities. The MER Stewardship Program exists to not only make a difference in the communities in which we work and live, but it strengthens our team as a whole, connecting us with our communities and elevating the way we relate to the Company and to one another.
Currently, MER's corporate philanthropy supports several primary nonprofit organizations. Pine Castle in Jacksonville, FL and Friendship Home in Norwell, MA serve individuals with intellectual/developmental disabilities. It is through these organizations that we have hired four employees who came to us through work programs. Through our subsidiary Global Diving & Salvage, we also support Seattle Children's Hospital. Global recently hosted its 13th Annual Global Golf Tournament to benefit Seattle Children's Hospital. This tournament has raised more than $410,000 for this cause over the years.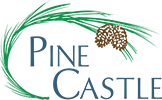 Pine Castle was founded in 1952 by a group of 33 families of children with intellectual/developmental differences. Today, the Pine Castle campus serves more than three hundred adults with disabilities through a variety of programs such as learning/adult day training, residential services, and on-campus and community employment.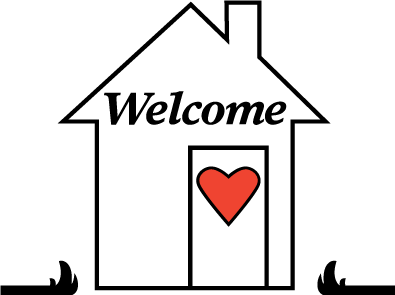 Friendship Home provides overnight respite care, social, and extracurricular activities to individuals with developmental disabilities. Friendship Home provides additional services such as the Bridges to Work Program, Camp YMCA/Friendship, and family resource referral services.
MER Employees Give Back to Communities during COVID-19 Pandemic
There are so many inspiring stories about how people are stepping up to help others, support one another, and raise each other up during this unprecedented time. These stories are not only on the news, and in the media, they are evident within our own organization. We continue to hear about how our MER employees and their families, across the country, are personally supporting and engaging in their communities. These acts of kindness and assistance during this crisis demonstrate the inherent core values MER and its employees represent.
Whether it is easing the burden of those most vulnerable, rewarding the healthcare heroes, or just performing small acts of kindness, we encourage and challenge everyone to get involved. Below is a list of a few national organizations that are actively seeking help for COVID-19 related issues and populations.
Deliver food: Meals on Wheels is providing nutritious meals and a lifeline to at-risk older adults, keeping a population that is among the most vulnerable to COVID-19 safe and healthy in their own homes. Help a senior citizen in your community by delivering a meal.
Give blood: The nation's blood supply is dangerously low. The American Red Cross is facing the cancellation of thousands of blood drives as social distancing has taken effect and has an ongoing critical need for blood and platelet donations amidst coronavirus uncertainties. Healthy people can now give blood in the weeks ahead at drives where staffers are checking temperatures, increasing the space between beds and disinfecting surfaces and equipment to keep donors safe. You can make an appointment to give blood or platelets at RedCrossBlood.org.
Feeding America, the largest hunger-relief organization in the U.S., supports 200 food banks to help people going hungry amid the pandemic. It is distributing emergency food boxes and supporting food banks as they shift to mobile or drive-thru operations to prevent the spread of the virus. Food banks, food pantries, and meal programs in the Feeding America network are continuing to do what they do best - feed people in need. Volunteers are critical to providing food to everyone during this difficult time.
Every volunteer experience is a little different. Here are some things you might do as a volunteer:
Sorting and packing. You can keep the shelves stocked by assembling boxes of food for distribution.
Assisting at mobile pantries and no-contact distributions. Help your neighbors feed their families.
Delivering meals. With many communities sheltering in place, you can help make sure our most vulnerable neighbors have the food they need while staying safe.

Volunteering from home. Some foodbanks have moved their volunteer shifts online and are asking volunteers to help fundraise or spread awareness.
https://www.feedingamerica.org/take-action/volunteer
Volunteer with the Red Cross or United Way. These well-known organizations are desperately seeking volunteers to assist with COVID-19 response and support efforts, from delivering supplies to helping with blood drives, and there are even at-home volunteer opportunities available too. Check the Red Cross site and https://www.unitedway.org/get-involved/volunteer for specific needs in your community.
On your Own. Sometimes it's just making masks, delivering food to local shelters, promoting and supporting small businesses, cheering on healthcare workers, or donating to COVID-19 response efforts; it all makes an impact.
Please share your stories or service and community with us to stewardship@moranenvironmental.com, and we will send you and your family who participated in a MER stewardship t-shirt.
Recent Company-wide Charity and Community Initiatives
MER Celebrates 50th Anniversary Earth Day
Due to the COVID-19 pandemic, MER and its employees celebrated the 50th Anniversary of Earth Day a little differently this year. Employees are spending more time at home right now and many have started new traditions by creating their own unique efforts in making the Earth a more sustainable environment. MER-Louisville's Environmental Compliance Specialist, Samantha Troutman, wrote a very interesting and creative opinion article on inventive ways to celebrate Earth Day, even when it is over. Click to read Samantha's article.
MER Midwest Team Hosts Cleanup Event at The Falls of Ohio State Park
On Saturday, October 19, the team at our Louisville, KY office held an environmental cleanup day at The Falls of Ohio State Park in Clarksville, IN. Nearly 50 tires, numerous plastic drums, and many large and small miscellaneous items were dug out and disposed of. MER provided both large and small-scale tools and equipment to safely remove, transport, and dispose of the waste collected. Local college students, volunteers from regional sustainability groups, and representative of the Indiana Department of Natural Resources participated in the effort.
The Falls of Ohio State Park, located in Clarksville, IN, and neighboring Louisville, KY, is the largest naturally exposed Devonian fossil bed in North America. The Falls were designated as a National Natural Landmark in 1866 and named a federal National Wildlife Conservation Area by the U.S. Army Corps of Engineers in 1981. In recent years, the Park has fallen victim to environmental degradation due to careless disposal of waste, empty drums, tires, glass, and countless other items.

Hurricane Michael Responders Lead Toy Drive to Benefit Boys and Girls Club of Bay County, Panama City Beach, FL
In October 2018, tragedy struck the Florida Panhandle when Hurricane Michael delivered the first Category 4 storm in the region's recorded history. A short time after, the Moran Emergency Management Team was activated to work with Global Diving & Salvage, as part of the USCG's ESF-10 response effort in the Panama City area. Over the course of the months spent there, the team of responders experienced first-hand the impact of the devastation. In an effort to support the communities in which they were living and working, the MER team initiated a local toy drive to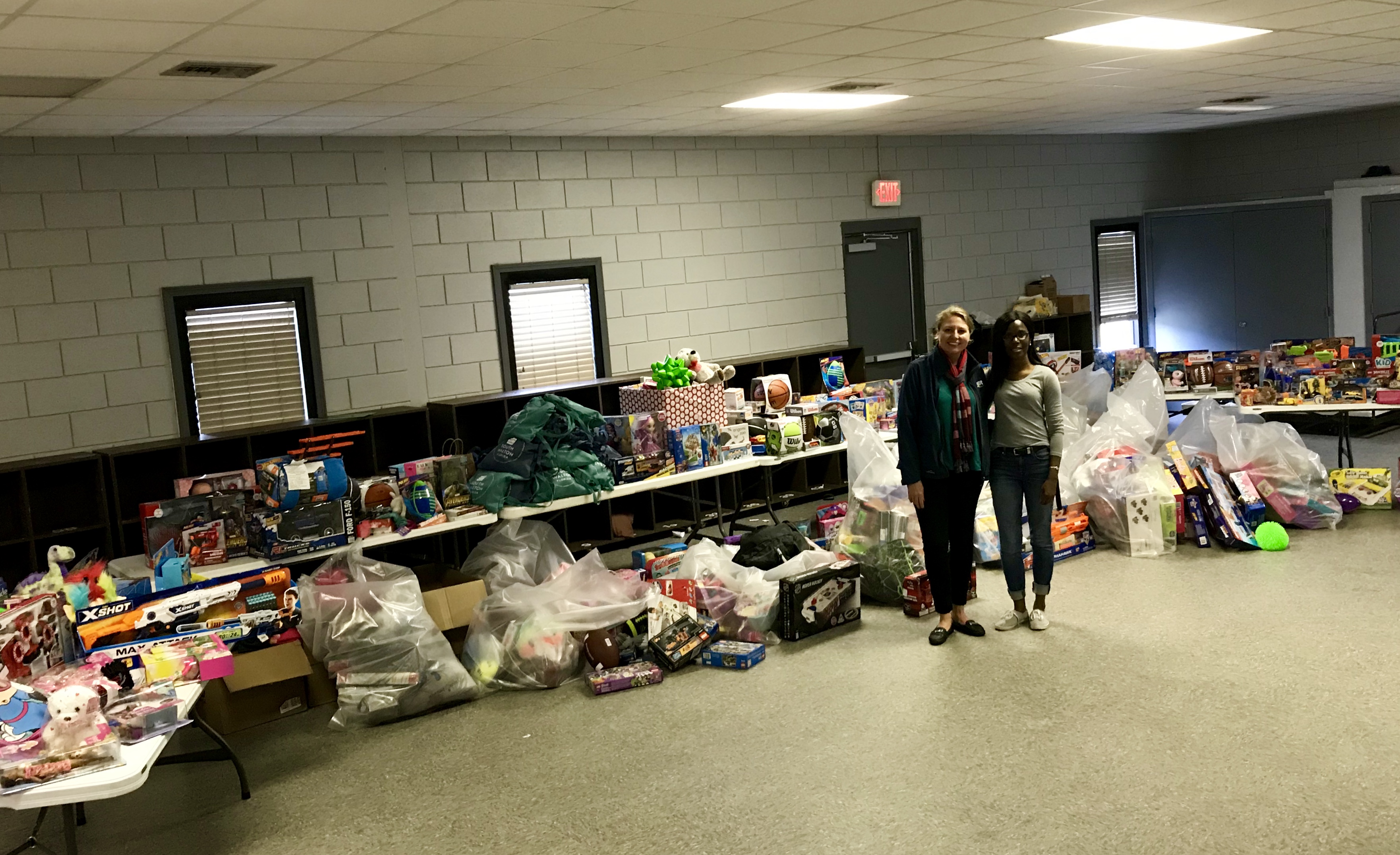 support the Boys and Girls Clubs of Bay County. MER and Global employees around the country engaged in the toy drive effort. The goal was to support the communities devastated by the catastrophe and to bring the initiative to scale with the participation and support of our employees, clients, partners, and friends. This was achieved above and beyond. In the end, the Boys and Girls Club of Bay County and the children and families they serve received donations totaling nearly $18,000 of monetary donations, toys, clothing, sporting equipment, and more.
MER Corporate Team Walks in 2019 Boston O2 Breathe Walk
On Saturday, June 1, 2019 members of the MER corporate team, the MER Commercial Dive Division, and their family and friends joined together to walk in the 2019 Boston O2 Breathe Walk. The event was organized to support a fellow employee whose family has been impacted by the disease. Through a MER corporate donation and employee and team donations, MER helped the Pulmonary Hypertension Association to exceed their goal and raised over $54,000 for the PH community and PHA programs and services.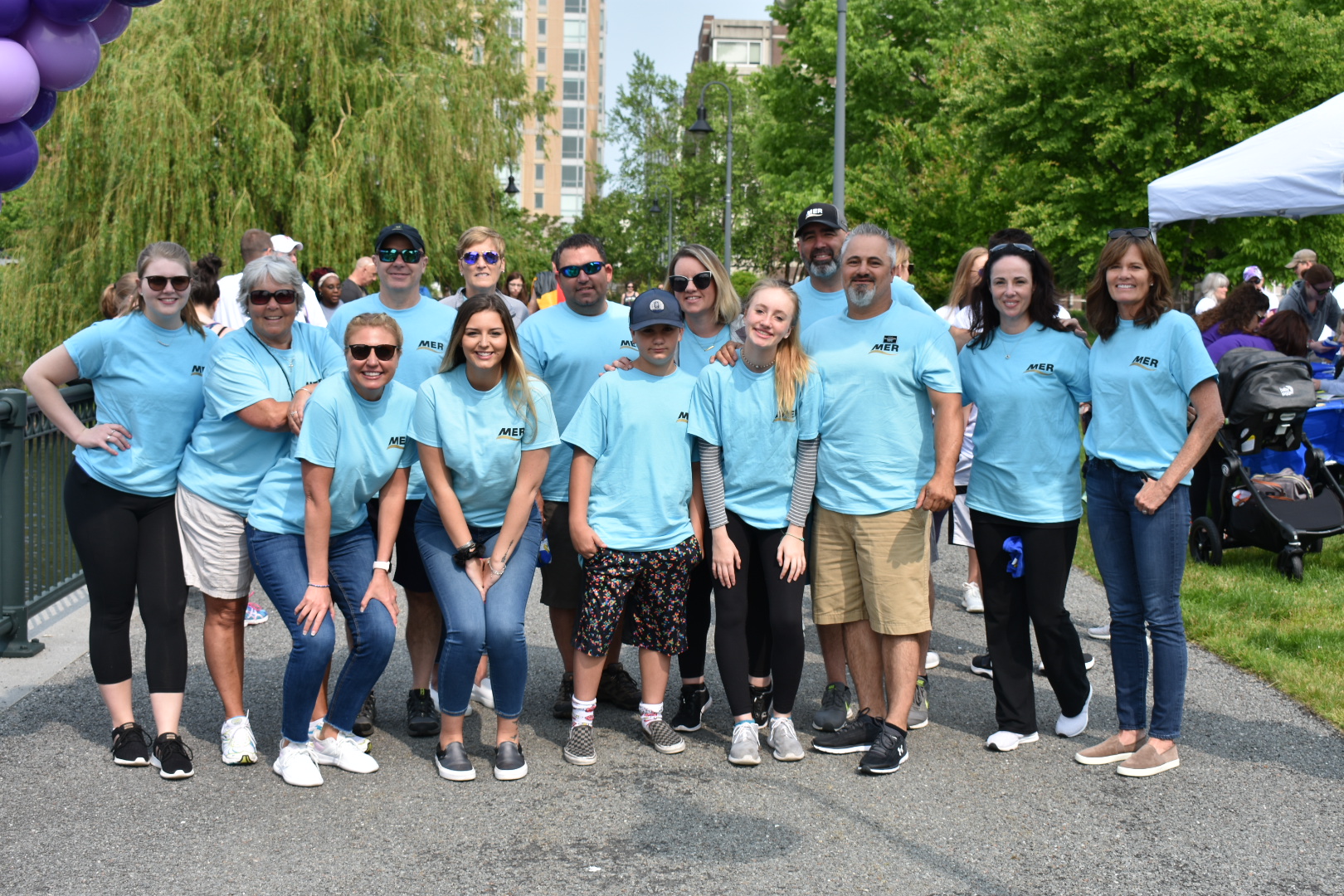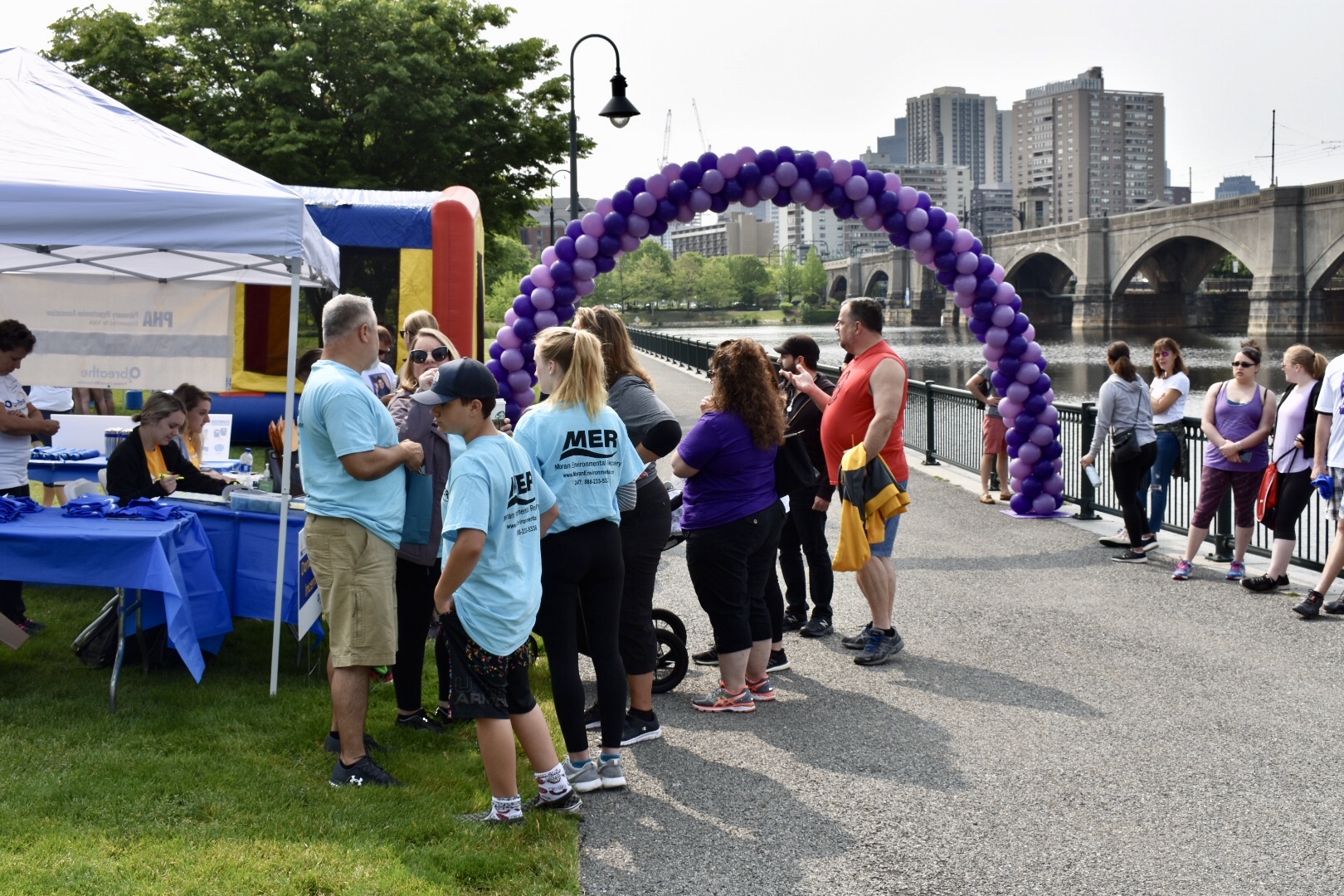 Community Impact Grant Program
The MER Community Impact Grant program supports local initiatives. Employees at our locations around the U.S. determine what local charities are important and meaningful to the team and impactful in their communities.
MER Walks for MS
MER awarded a Community Impact Grant to WRI to raise funds and support the team, Beth's Buddies, in the Jacksonville, FL Multiple Sclerosis (MS) Walk on April 13, 2019. Beth Nichols is married to Robert Nichols, a CDL driver for WRI. Beth has suffered from MS since 2003 but was not diagnosed until 2012. In 2019 her symptoms deepen. Beth's personal wish is to have a solution for MS before anyone else has to go through what far too many do already. Beth's Buddies, including WRI employees, raised over $1,000 for the Walk. There were close to 700 participants in the Jacksonville walk raising over $100,000. For more information about MS and how to get involved go to www.nationalmssociety.org
WRI Employees Participate in the Blue School Grant Program at A. Phillip Randolph High School in Jacksonville, FL
Team members from WRI, Megan Bockmeyer, and Nicole Neumann were invited for the second year in a row to the A. Phillip Randolph High School in Jacksonville, FL to participate in The Blue School Grant Program. They spoke to the students about the history of water contamination and water treatment, industrial water usage, wastewater production, wastewater treatment, and water reclamation. We donated lab supplies to hold an interactive demonstration with the students on how WRI treats industrial wastewater and discussed the science behind it. The Blue School Grant Program funds education for high school students on water resource protection.
MER Charleston Team Supports HOPE Acres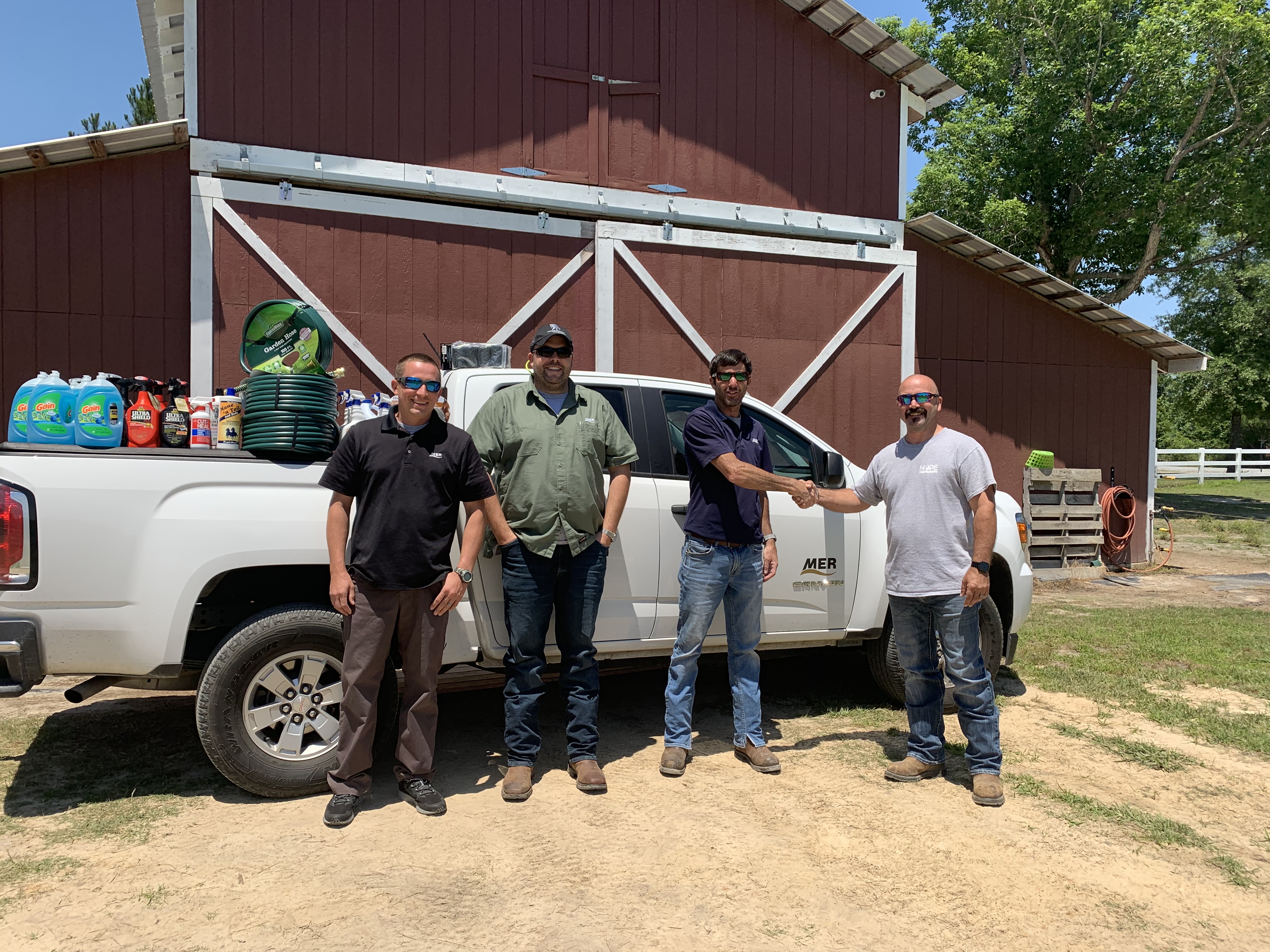 Team members out of the Charleston resource center purchased and delivered supplies to Kurt Sawyer of HOPE Acres Rescue in Summerville, SC. The horse farm is located next to the property where MER Charleston's equipment is stored during hazardous weather and emergencies. HOPE Acres Rescue's mission is to rescue, rehabilitate, and provide a safe haven for equines in need. The facility operates entirely on contributions, so the supplies MER donated will go a long way to help in the care of these horses. The funding for these supplies was from a MER Community Impact Grant submitted by Brennan Wallace. This is the true meaning for this grant's focus area of Good Neighbor.
MER Commercial Diving Division in Murray, KY Supports Veterans
On May 11, the MER Commercial Diving Division out of Murray, KY participated in the sponsorship of a Veterans Benefit Concert in Pembroke, KY. The concert supported the local organization, ResiliencyOutreach.org.The mission of the organization is to provide outreach to veterans, wounded warriors, first responders, and their families by providing programs designed to strengthen family dynamics, ease reintegration by allowing time to decompress with hopes to increase resiliency, recovery, rehabilitation, and hope.

MER Midwest Region Supports United Way
Team members from our Midwest region participated in the DOW/United Way Golf Scramble on May 10 in Vine Grove, KY. The tournament benefited the United Way of Central Kentucky. The tournament fees and United Way donation was funded with a MER Community Impact Grant submitted by Carl Vertrees. What a great opportunity to help our local MER community while building relationships with our clients and customers.