MER Announces the Acquisition of Vacuum Solutions (VacSol)
5.16.2022

Randolph, MA – Moran Environmental Recovery, LLC (MER/Moran) announces the acquisition of the assets of Vacuum Solutions of Texas, Inc. (VacSol). VacSol is located in Houston, Texas, and is a leading supplier of equipment and support for the environmental and industrial services industry, specializing in custom, unmanned and automated equipment.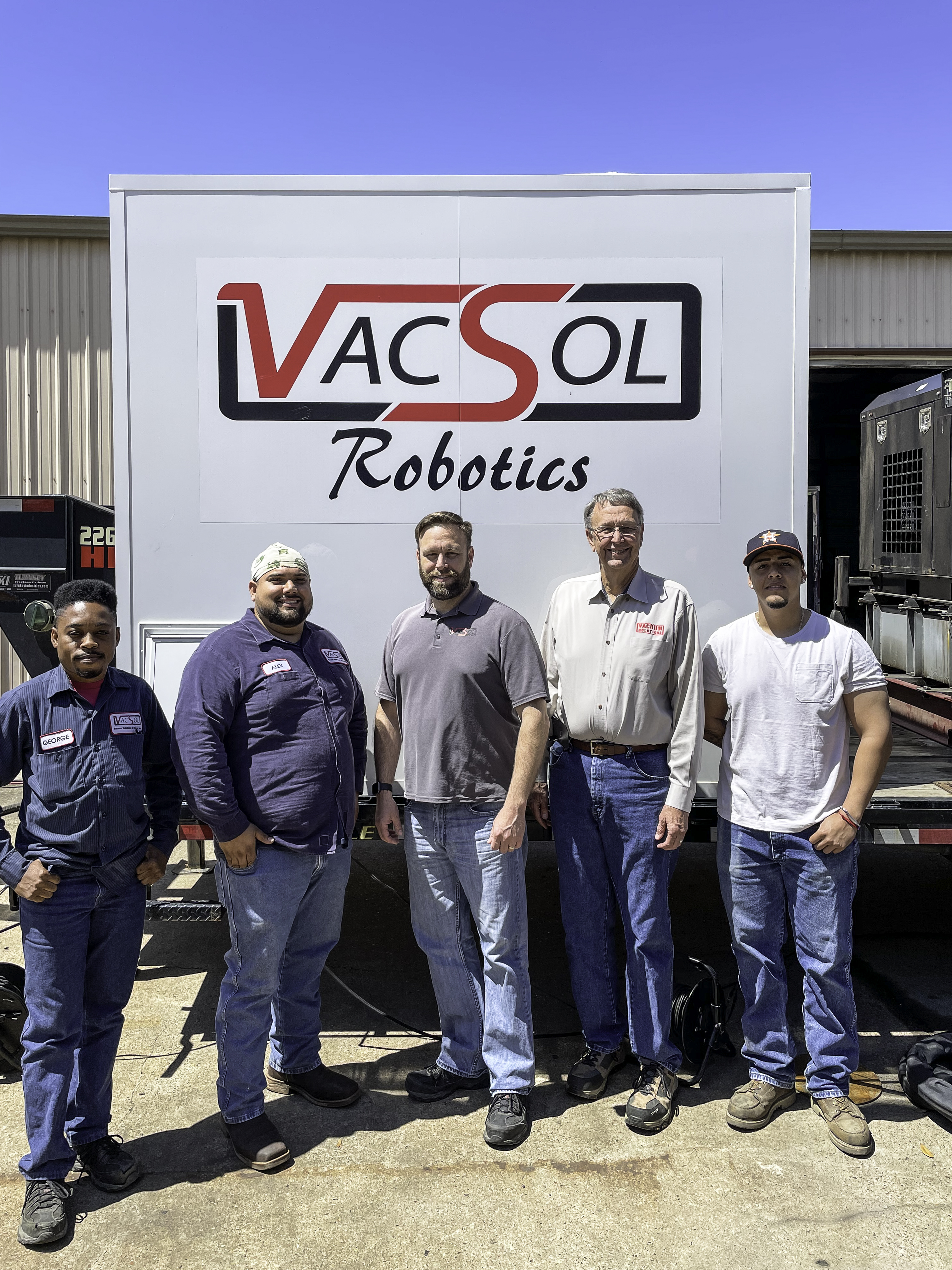 Robert Callahan, MER Senior Vice President, stated, "The addition of these assets will allow Moran to further strengthen and diversify its offerings in the environmental services sector by adding new innovative technology to our capabilities. We look forward to offering clients safer, more effective solutions than ever before. We believe that this proprietary technology will revolutionize the way industrial cleaning and related services are performed. We are excited about the opportunities this technology presents to our clients, as well as MER's expanded presence in this Gulf Coast market."
Bill Suter, former President, and Owner of VacSol, stated, "MER brings a vast number of resources that will allow us to scale up our specialized services and expand upon the value that our fleet brings to the environmental and industrial services space."
Click the link below to learn more or reach out to Justin Woodward, MER's Director of Marine & Specialty Services for more information about MER's new VacSol Division.
MER is an integrated supplier of environmental, industrial, and mechanical services with an unwavering commitment to industry-leading performance. We deliver the highest level of safety, quality, and reliability to each and every client. With a culture of performance guiding every aspect of our service, MER's expert staff, specialized equipment, and vast network of locations allow MER to continually meet the intense demands of industries all across North America.
Contact: Laurie Maker, Vice President, Communications, lmaker@moranenvironmental.com
To learn more about Robotic and Automated Tank Cleaning...
To download this Press Release...
---
4/6/2022
MER Celebrating Earth Day 2022 for the Month of April
«
previous
5/31/2022
MER/WRI Donates In-Kind Services to Support Jacksonville Navel Museum
next
»