Moran Emergency Management Team (MEMT)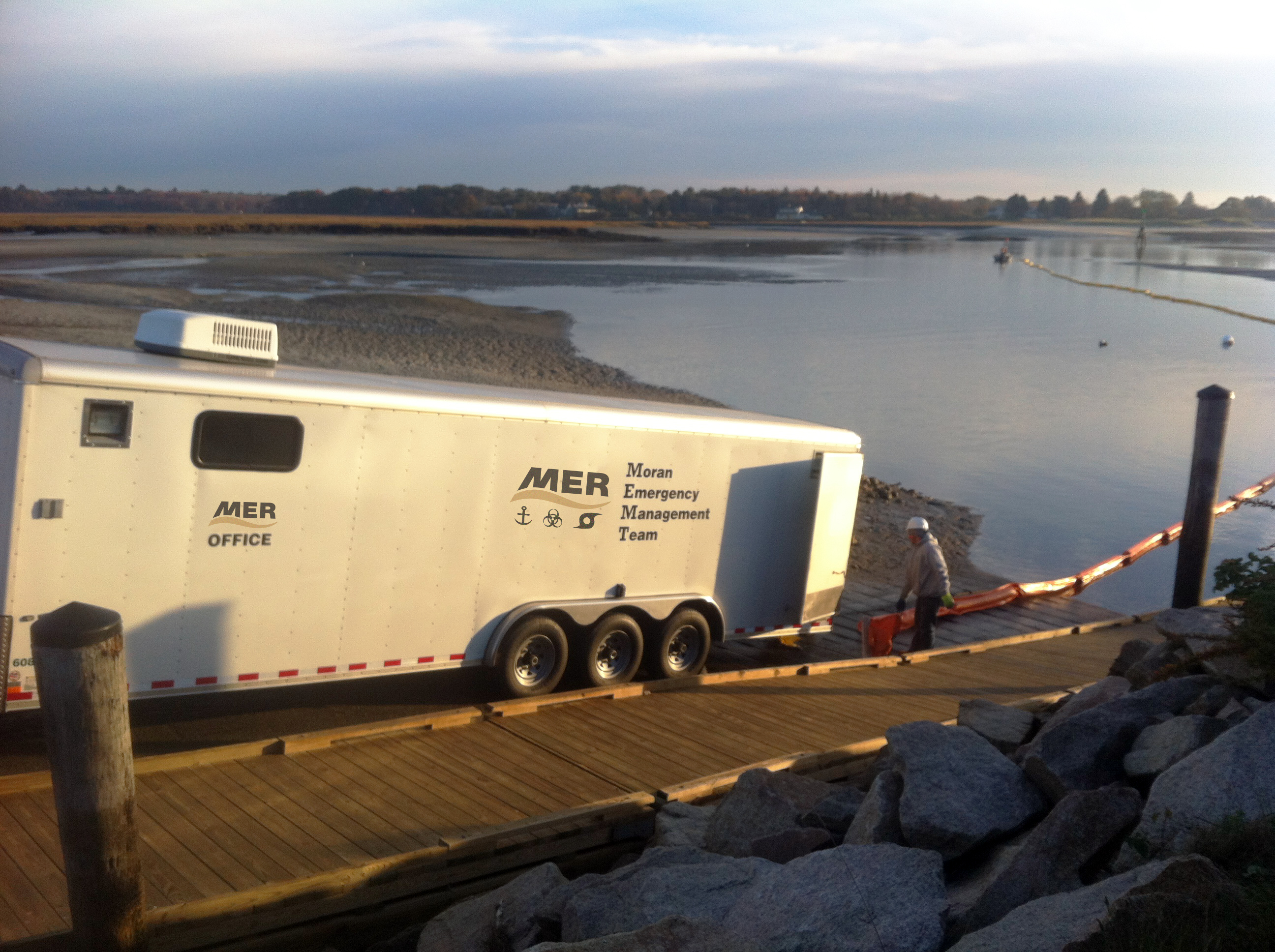 Moran Environmental Recovery, LLC (MER) has the capability and proven experience to provide rapid response services for the release of oil, asbestos, chemicals or lead contaminated materials in either marine, surface or sub surface environments. The Moran Emergency Management Team is in place to provide a team of first responders to large spills or environmental disasters. MER has chosen to form a dedicated management team of response specialists to increase our rapid response capabilities, as well as establishing a system to manage our dedicated resources and subcontractor network. It mirrors the Unified Command structure used by government agencies. This team of "specialists" has been developed to respond to major emergency events and specialized projects. The team is comprised of volunteers within the company who meet requirements of the program.
MEMT is equipped to respond to the following types of events:
Marine Oil Spill Response
Inland/Pipeline Releases
Hurricane Preparation and Response
Hazardous Material Release
Train Derailment
Air Craft Mishap and Response
MEMT team members are training year-round with various clients to help them meet their yearly PREP requirements. This allows MER to work together with our plan holders and develop personal relationships with people who are going to activate us. The MEMT organization can develop training scenarios, organize client specific tabletop exercises (TTX), and customize spill response training to not only meet the clients PREP requirements, but make sure they are ready if an unfortunate event like a release occurs.
Training can be developed for the following:
Small Boat Operations
Boom Deployment

Tactics
Types of Strategies
Local Area Contingency Plan (ACP) Review and Understanding
Recovery Operations (Skimming)