Facility Decontamination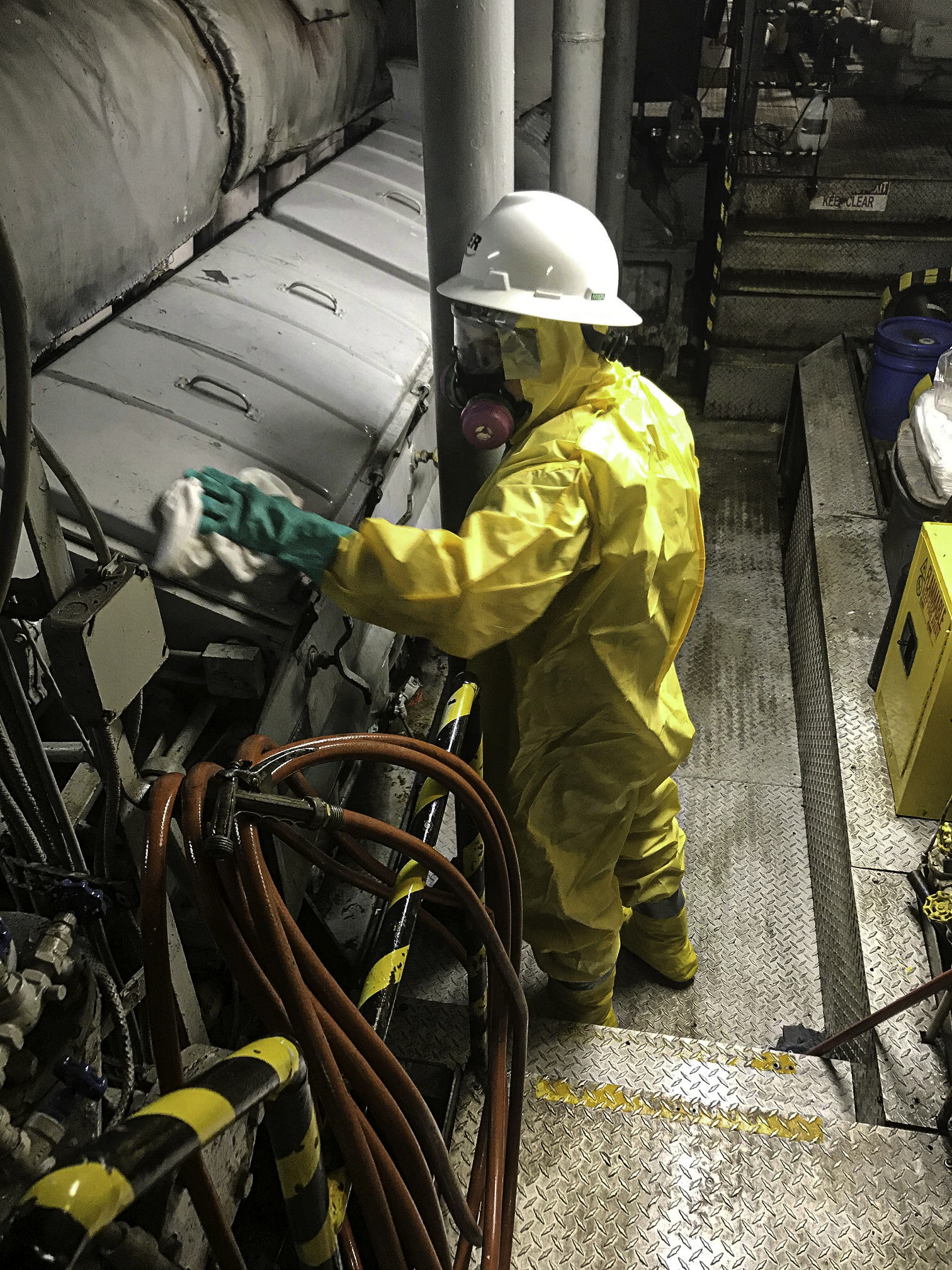 Moran Environmental Recovery, LLC (MER) obtains, trains, and has personnel and regulation expertise to successfully perform facility decontamination and abatement. MER is proud of our ability to cater environmental solutions to a narrow industry sector, and we feel that our ingenuity and expertise enable MER to provide Best in Class service.
MER personnel have conducted thousands of decontamination and abatement projects for the Energy and Industrial public and private sectors, and within sensitive occupancy environments. We differentiate ourselves from our competition through our ability to perform challenging abatement projects involving select demolition, remediation, and hazardous waste transportation. MER personnel are experts in electrical safety related work practices for working in and around energized and de-energized power generation, transmission and distribution environments. Over seventy-five percent of our recurring base business is within the electrical utility sector. We are sensitive to the care and attention that must be paid when working in potentially hazardous surroundings. We frequently share work environments with our contractors and understand the types of hazards involved in working at active job sites.
Services we provide to these clients include:
Asbestos/Lead Abatement
Decommissioning of Electrical Equipment
Sub-Surface Remediation
Manhole/Vault Abatement and Cleaning
Mold Abatement
Guano Cleaning
Transportation and Disposal
Universal Waste

Bloodborne Pathogens, and Other Potentially Infectious Materials (OPIM)
MER is prepared to respond to COVID-19, we have extensive experience and expertise with bloodborne pathogens (BBP) and other contagions.