Final Earth Day Blog
5/3/2022 by qrelihan
Between MER and other Moran Companies we had 15 groups that participated in clean-up efforts in 15 different locations across the United States. Our employees join the ranks of more than 1 billion people in over 192 countries across the globe that participated in Earth Day clean-ups.
The theme of Earth Day 2022 was "Invest in Our Planet", with the goal of encouraging participants to invest their time, money, and votes in favor of the environment. By going out and picking up trash in local communities, MER employees invested their time to make the environment cleaner. However, our efforts did not start on Earth Day, nor did it stop after Earth Day because MER has spent the last year investing in the expansion of our Sustainability Program.
For example, in the past year the Sustainability Program has launched the Sustainability Blog to highlight jobs and projects such as the Golden Ray that go above and beyond the call of duty to protect and preserve the environment. It is also home to the Earth Day blog series which has initiated more conversations about our company's environmental impact and what can be done on either a large or small scale to reduce our impact. Investing in our planet does not need to be extreme to be effective in reducing your individual or community's impact on the environment.
The map below is a snapshot of all the Earth Day events that took place this year and the corresponding legend shows the different categories of events. This just goes to show that investing in our planet can take on many forms and is not one size fits all. Therefore, I encourage all of you to continue to invest in the planet throughout the year whether that means picking up trash in your neighborhood or attending environmental webinars, no investment is too small.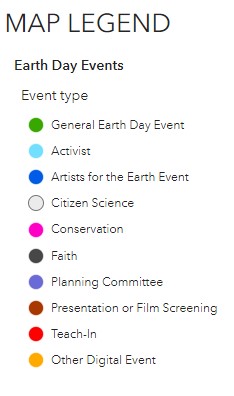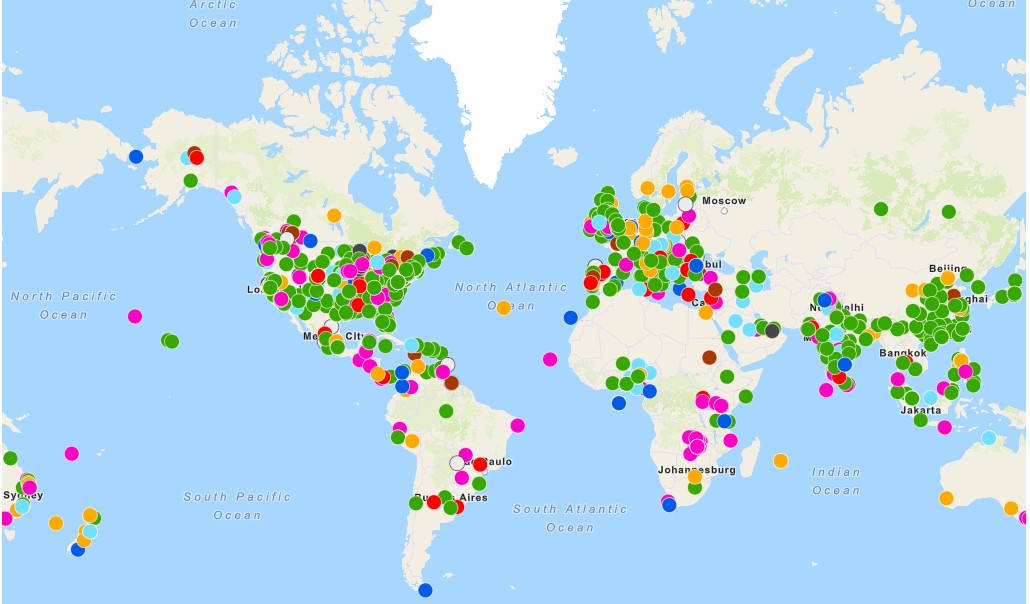 Earth Day 2022 (https://www.earthday.org/earth-day-2022/)
Comments:
---