Green Business Bureau
5/16/2022 by qrelihan
In addition to Green Marine, MER LLC has been a member of Green Business Bureau (GBB) since 2019. Green Business Bureau is a verified entity that provides online solutions to help businesses of all sizes learn, prioritize, manage, and certify green initiatives (GBB 2022). MER uses Green Business Bureau's sustainability guides to find ways to strengthen our sustainability program.
The goal of GBB is to provide cost effective, simple, and achievable solutions for sustainability programs through the use of online tools. Green Business Bureau has developed the EcoAssessment to help companies identify weak spots in their sustainability programs. The EcoPlanner takes what the EcoAssessment identified as weak spots and provides solutions that will make companies like MER greener. Once MER completes the suggested steps to become greener, Green Business Bureau's EcoScorecard will calculate the company's score and receive its certification level. There are four different certification levels that members can be based on the results from the EcoAssessment. The four levels from lowest to highest are, Green Member, Green Aware, Gold and Platinum.
For example, purchasing green office supplies can earn a company like MER more points towards a higher certification level. Since MER has many resource centers across the country, a small change like swapping regular office supplies with greener products can make a big difference. However, since a lot of the work we do is performed at a job site and not at an office, Green Business Bureau has also suggested that our company chooses at least one day a year to volunteer in local environmental events or clean-ups. These are just two of the green solutions that MER has taken to the next level with our annual Earth Day clean-ups and a list of green office supplies that is frequently updated.
MER has a GBB Gold-level certification and is constantly striving to reach the Platinum level. Since Green Business Bureau's certification process is based on the steps we take as a company to become greener, the more tasks and activities we complete, the more points we receive towards a higher certification level. Green Business Bureau understands that strengthening a sustainability program is not one size fits all, therefore the solutions and guidance it provides MER are tailored to the business operations at MER.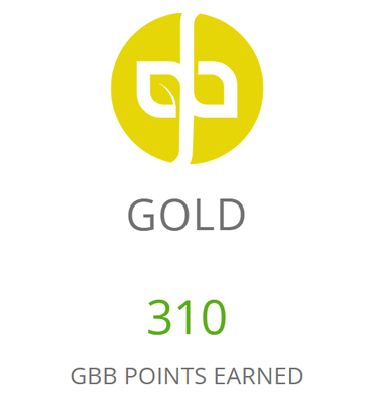 Comments:
---