North Carolina Coastal Federation Feature
8/1/2022 by qrelihan
The North Carolina Coastal Federation (Federation) is a non-profit organization that has been working with coastal communities in North Carolina since 1982 to protect and restore the coast. Through a variety of goals that focus on marine debris removals, water quality, living shorelines, sound coastal management and oyster reef restoration, the Federation also provides opportunities for members of the community to be trained and educated on ways they can preserve the coast (NCCF 2022).
Among those efforts include working with Moran Environmental Recovery (MER) & Mainstream Commercial Divers Inc (MCDI) to remove two large, abandoned shrimp trawlers from Holden Beach in 2021. This job is a part of a larger project to remove about 80 vessels from the coast of North Carolina. The Brunswick County sheriff's department approached the Federation to remove two vessels that have been left to rot in the Intracoastal Waterway for years. The rotting boats were 65 ft in length and were disintegrating into the water causing problems for the surrounding environment (WECT News 2021). MER & MCDI were able to remove the two boats in just about a week's time, sending the recovered debris to the appropriate disposal facility.
Since the two vessels had been rotting off the coast of Holden Beach for so long many members of the community had grown to recognize the boats as part of the coastline. The two vessels left in the waterway caused severe impacts to the surrounding environment. For instance, pieces of the boats had broken off and floated down the coast, like the fuel tank. The fuel tanks have the potential of leaking chemicals into the ocean that could damage the environment and those living there (NOAA 2022). In addition,the physical pieces of the rotting vessels will disrupt the habitats of marine life, in some cases it may completely destroy a habitat. There is also a risk to other boaters should the debris sink under the surface and no longer be visible to other boaters out at sea.
To prevent habitat disruption, destruction, and unnecessary risks to the public the Federation hired MER & MCDI due to their dedication to excellence. One of the Federation's coastal scientist said "one of the reasons we hired Moran Environmental Recovery and Mainstream Divers is they have a very good environmental track record "(WECT News 2021). As a client we support the work that the Federation does and whenever we get the opportunity to partner with them on a project, we are more than happy to do so. Both MER & MCDI were proud to be part of the Federation's efforts to remove over 80 abandoned vessels from North Carolina's coastline.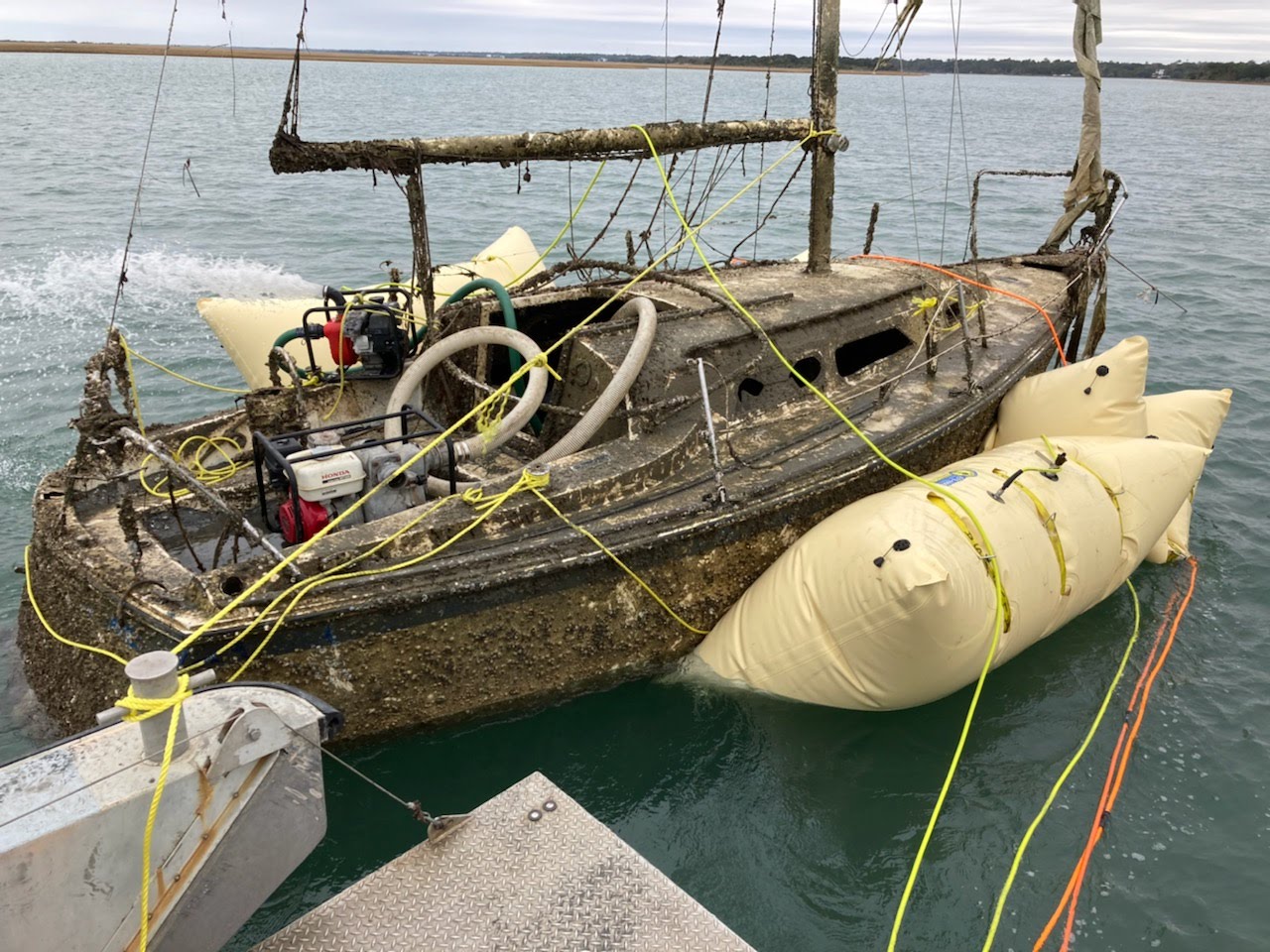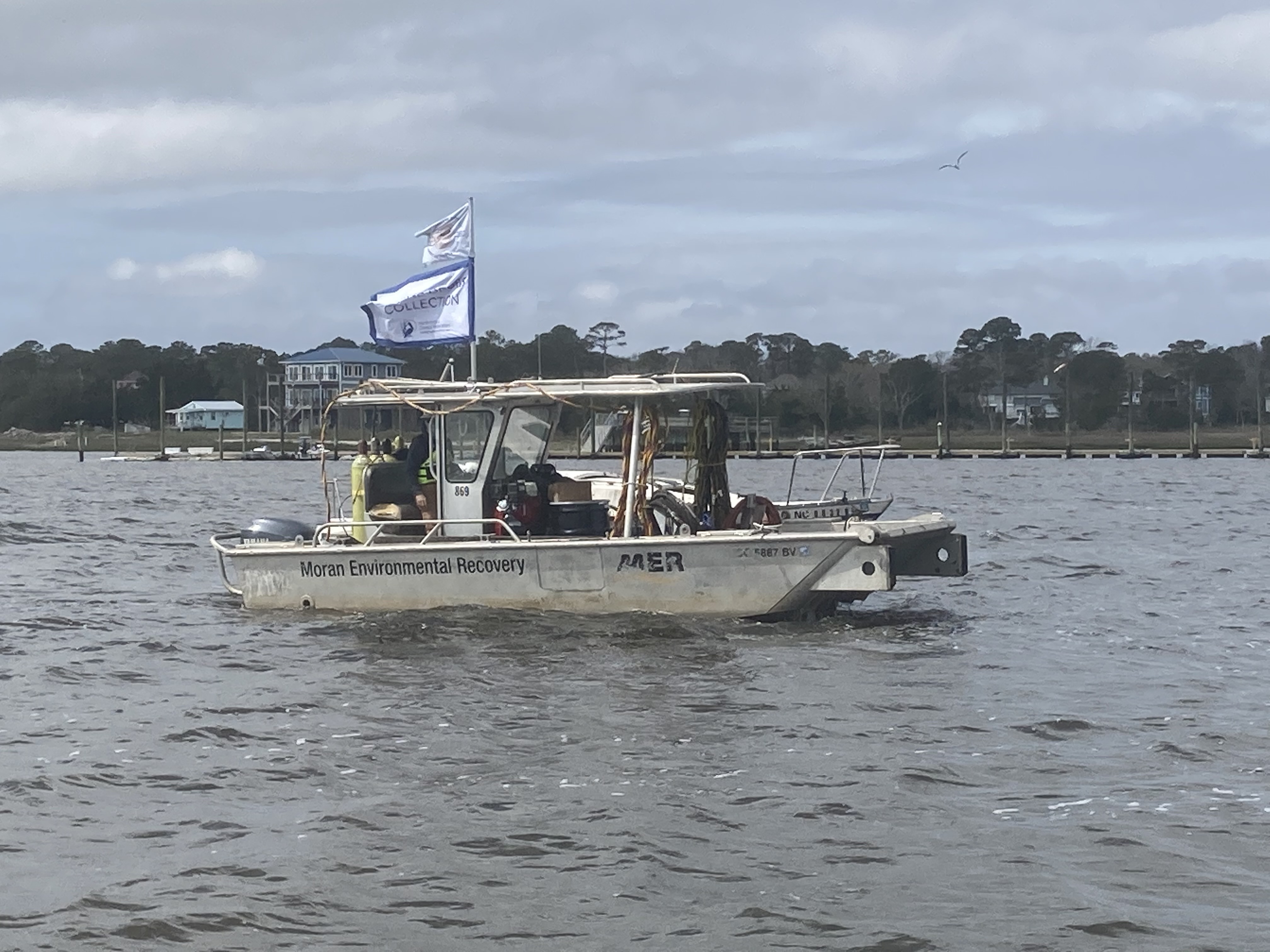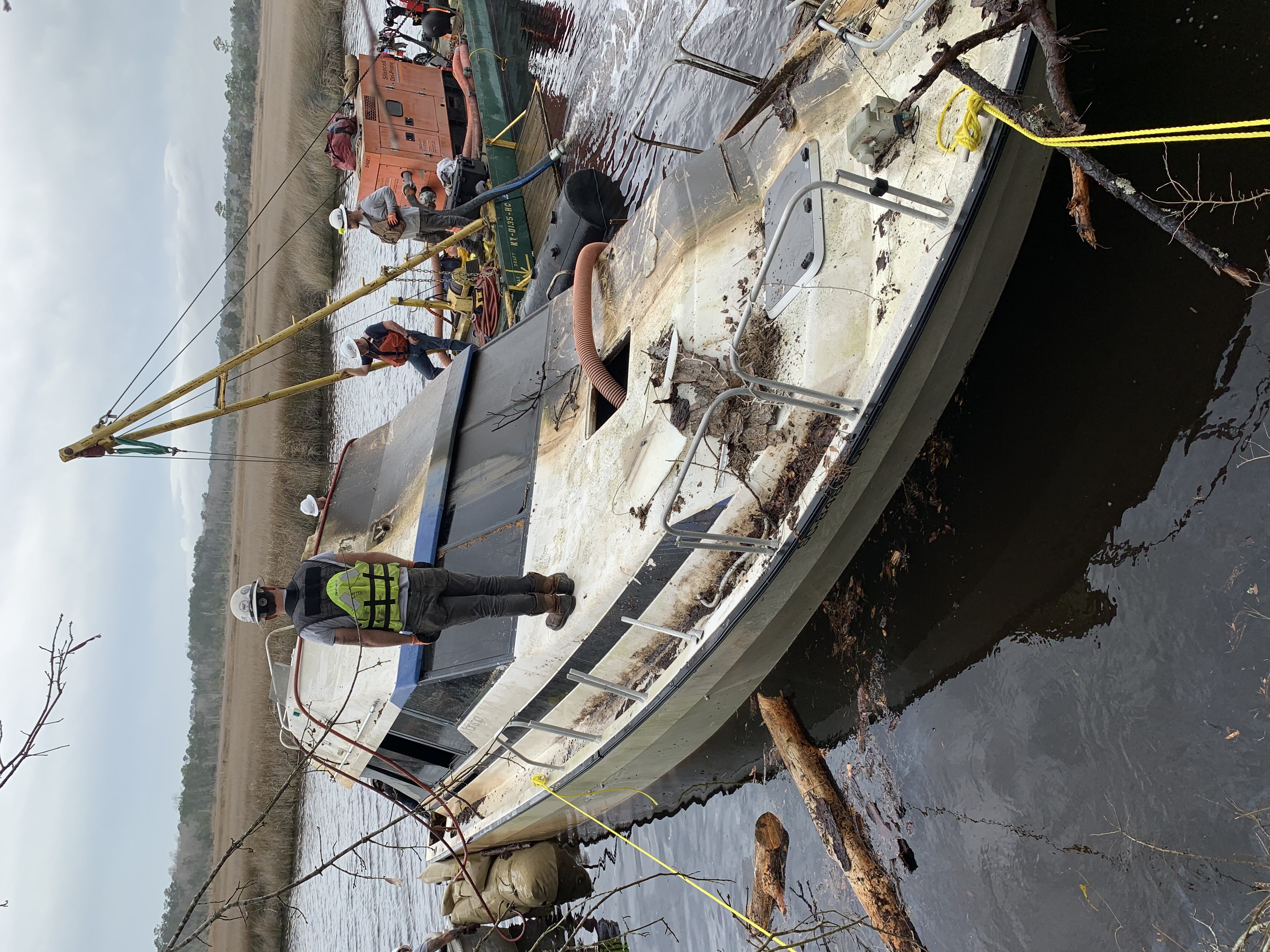 Comments:
---